I am a professional. What does that mean? I am an educator, a teacher, a leader.  I am a researcher. As I embark on my doctorate journey, I hope to be able to articulate what it means to be a professional in the field of education and how I can influence the education system.
I've been a teacher for 33 years - in the London boroughs of Hillingdon, Croydon, Sutton, and now in Surrey. I've been a head teacher since 2001 and a National Leader of Education since 2012. I've led a Teaching School, believing that we can influence our education system through supporting teachers.
We have a fragmented education system that is heavily criticised by the media and constantly meddled with by politicians. Our schools are challenged by underfunding and external pressures within a framework of accountability (quite rightly - it's public money) that does not work for every school.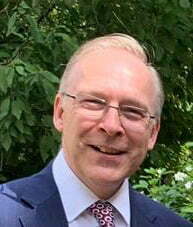 My initial proposal for a research question is: What are effective governance structures that support school improvement in a multi-academy trust? This will inevitably change over the next few years as I embark on my research.
I am proud to be a research student at the Institute of Education (IoE) at University College London (UCL). The Education EdD is a research degree for experienced professionals from education. It is a part-time degree, normally 5 - 7 years. There is an assessed taught element, an Institution Focused Study (unique to the UCL IoE EdD programme) and a thesis, making a distinct contribution to the knowledge in the field of study.
I am a doctoral student undertaking research around school governance, particularly in relation to...
How far can you go before you have to stick with one familiar tool? This must be a common question...
MY MASTODON FEED
My Twitter feed
Twitter feed is not available at the moment.
write short to help write with authority

27th November 2023

One of the hardest aspects of academic writing is working out how to take a suitably authoritative stance. To be read as an expert. To sound like an authority on your topic. It's all very well for people like me … Continue reading →
More thoughts on the enshittification of academic social media

31st October 2023

A couple of months ago I wrote a post called 'The enshittification of academic social media', riffing on ideas put in the world by Cory Doctorow. It's fair to say, this post was a minor viral hit, resulting in me being interviewed by Geraldine Dougue on ABC radio, and a piece in The Australian, which […]